Love Your Smile
Are you noticing internal tooth discoloration? A subtle misalignment in your smile? Or maybe a small chip in your tooth that seems to be getting more noticeable each day?
If this sounds familiar, veneers might be the answer for you. Veneers can address a range of cosmetic dental concerns using strong, tooth-like materials that support the natural look and function of your smile. Find out how veneers can help address your cosmetic dental concerns and book your appointment at Shin Dentistry today.
Book Appointment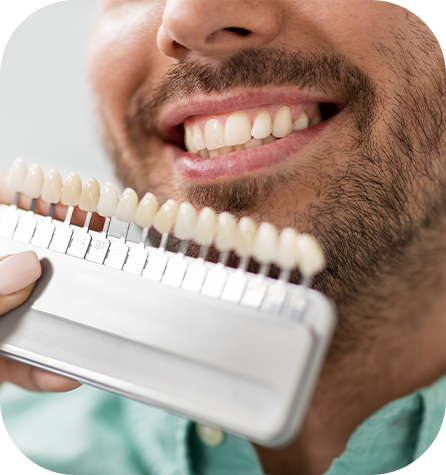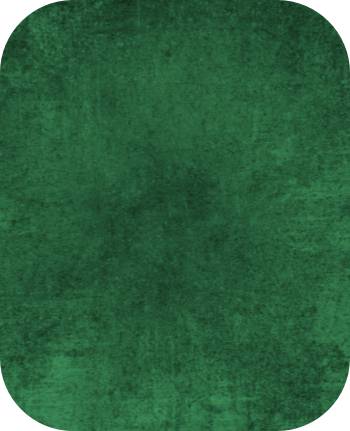 What Are Veneers?
Veneers are a cosmetic dental strategy used to address several concerns you might have with your teeth, including:
Discolouration
Gaps
Crookedness
Cracks and damages
The goal of veneers is to help restore the look of your smile, but they cannot address severe dental concerns. In those cases, we may recommend a restorative dental strategy.
Book Appointment
Are Veneers Right for You?
Before we can recommend veneers to help address your cosmetic dental concerns, we want to make sure that they're right for you. We might not recommend veneers if:
Your tooth has little or no enamel left
Your teeth are too damaged
You grind or clench your teeth
You have cavities or gum disease
If you have gum disease or a cavity, we'll need to address these issues first before we can apply a veneer.
So, what does the process look like?
Whether you're looking to improve the colour, shape, or size of your teeth, veneers can be a great way to achieve the smile you want. We'll be happy to talk about your candidacy when you visit us for a dental exam and veneer consultation.
Dental Exam & Consultation
The first step in the process is to determine if you're a candidate for veneers. To be eligible, you will need to have healthy teeth and gums and strong enamel.
If your teeth are too damaged or too small for veneers, we might recommend a crown or bridge to help support your smile.
Temporary Veneers
In a separate appointment, we'll scan your smile to create impressions of your teeth. These scans are important for developing your permanent set of veneers.
We'll then buff and shape your teeth to remove the enamel and prepare them for the temporary veneers. You'll wear the temporary veneer for a few weeks while your permanent veneers are developed.
Permanent Veneers
Once your permanent veneers are made, we'll have you come in for a final appointment, where we'll remove your temporary veneers and bond your permanent ones in place.
Caring for Your Veneers
Permanent veneers are designed to last years—so long as they're cared for. Regular brushing and flossing are essential for preserving your veneers, but visiting us regularly for dental exams can help prevent certain issues from developing.
We may need to replace a veneer if:
A cavity forms under the veneer
The bonding becomes loose
The veneer is cracked or damaged
See Your Smile Differently
Veneers are a fantastic way to rejuvenate the look of your smile. If you're interested in seeing how veneers can help you, please book an exam and consultation appointment at Shin Dentistry today.
We'll be happy to walk you through the ins and outs of the process and provide you with the answers you need to make the right decision for your smile.
Book Appointment
Visit Our Location
Find us on the corner of Main Street and Tenth Line. We have plenty of parking available in front of our practice.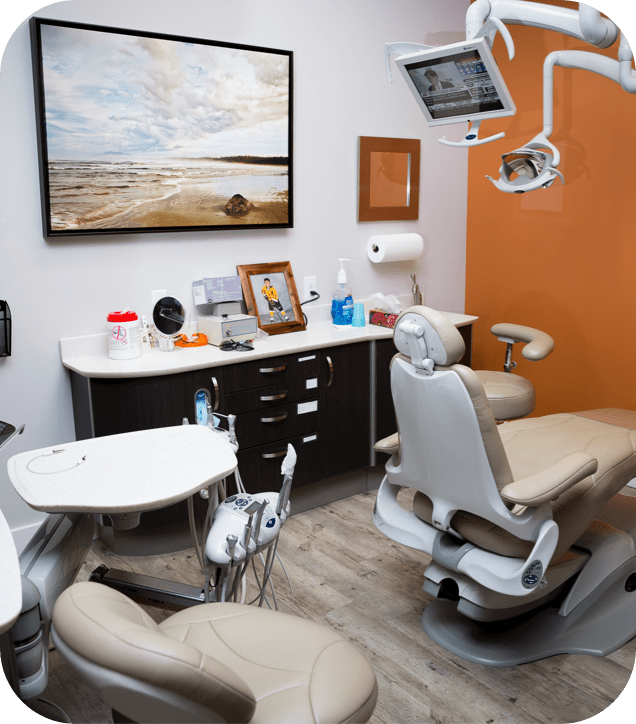 Our Address
East End Corners Plaza
12287 Tenth Line, Unit 5

Stouffville

,

ON

L4A 0Y1
Hours of Operation
Monday

:

10:00 AM

–

8:00 PM

Tuesday

:

8:00 AM

–

5:00 PM

Wednesday

:

8:00 AM

–

8:00 PM

Thursday

:

8:00 AM

–

5:00 PM

Friday

:

Closed

Saturday

:

Closed

Sunday

:

Closed
Book Appointment